Since Melanie is slacking in the fashion department because she is SO busy with school, She did promise for a post on Friday about how to look professional and stylish at the same time! so look out for that!
Today I had to go to work it is a very casual office so I am allowed to wear jeans and comfy clothes!
This is my favorite scarf of all times! I love how the nudes and greys mix. I wish
I know where it was from it was a gift from my grandmother it's from Italy.
I freakin LOVE sperry's I think I have like 3 pairs of these in different degrees of worn! lol
The are called the Sperry Bluefish in linean/Oat
They go with everything, Year round. Totally worth the 50 bucks.
I am also wearing forever 21 Denim that I cuffed at the bottom

The jacket I am Wearing Is from
Aeropostale, I got on sale before christmas. I am soo sorry I don't have great pic of it. It's so hard to take pics of yourself at the bus stop. lol
This bag is From Charlotte Russe. Sad part is that Today while I was shopping the strap actually broke!!!! :(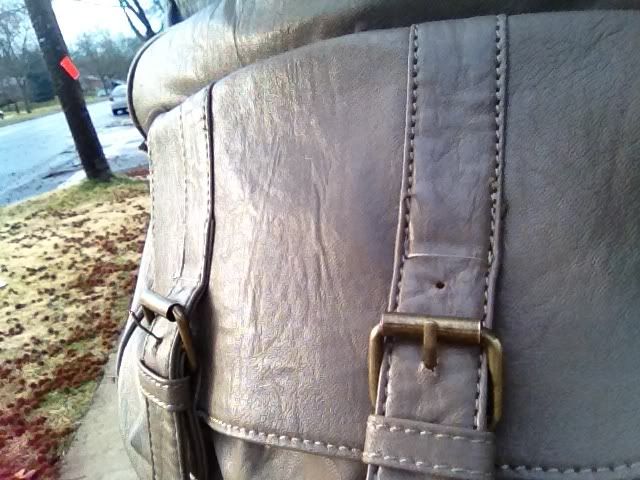 I hope you guys like my look of the day! I will try to get my boyfriend to take a whole picture of the jacket, so you can see the whole out fit!!!