FINALLY! I am blogging again. Sorry. I was going through a health scare and was not able to concentrate on blogging! I am doing well now and ready
Cleaning up my make up collection I came across a scary looking red lipstick that's actually a friends. Playing around I put it on & OMG i felt like a
New Perspective on Life why not a new Lip stick!
The products I used were...
Concealers: Fit Me By Mabelleine in 10, and ELF Concealer Pencil In Light
Face Powder: MAC Mineralize SkinFinish in Medium Plus
Bronzer & Blush: Sephora Bronzing Powder In Los Cabos and ELF Blush in Candid Coral
Eyeshadow : Lancome Color Design quad;
Mascara: CoverGirl Lashblast Luxe In black& L'oreal
Telescopic in Carbon Black
I used this Rimmel Moisture Renew Lipstick In Berry Queen.
It goes on so well I really love it! I think I liked it because of the fact it wasnt
What I did was I lined the outside of my lips with concealer then used
and application sponge as a guide around my lip!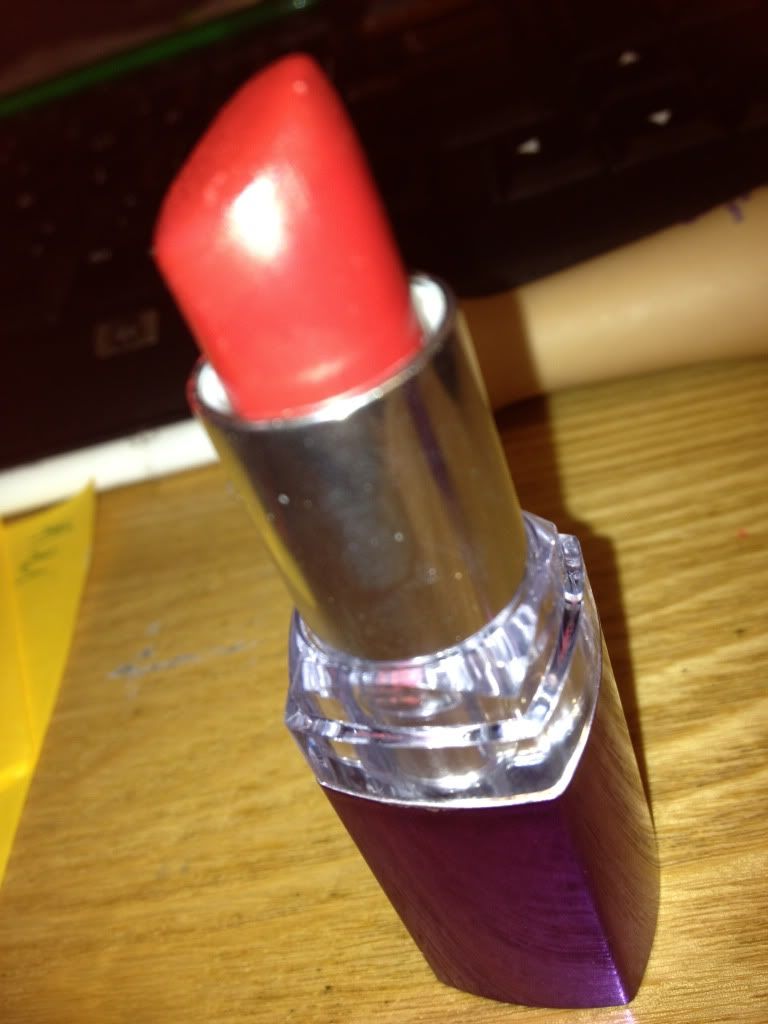 I hope you guys enjoyed this look as much as I did :)